Fluidguard™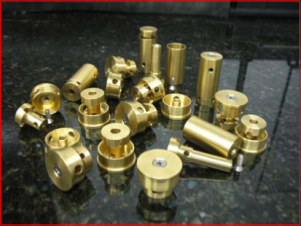 McBroom's Fluidguard™ can be used on electric or mechanical spindles, servo motors and electric motors. It allows liquids and moisture to escape from the unit without letting additional liquids and moisture enter the unit.
Fluidguard™ allows for liquids and moisture to be drained properly. This will save any type of unit from premature failure due to liquids and moisture building up inside the unit.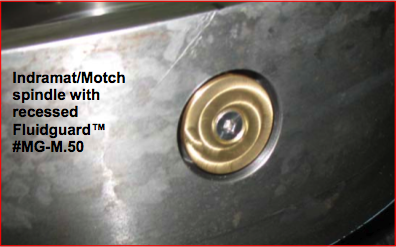 Provides a safe exit of fluids from motor housing cavity
Inhibits splash or spray entry from a hostile environment
Can be easily adapted to any enclosure providing a ½" hole can be drilled into the housing
Fluidguard™ installation can greatly reduce maintenance and repair costs and increase machine uptime
Once installed the Fluidguard™ will last the life of the motor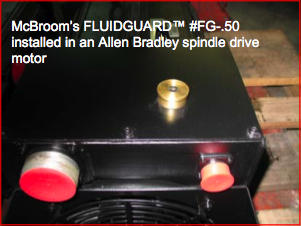 Can be installed in the field
Can be retrofitted by McBroom Industrial Services
Can be recessed when required
Can be field serviced for any maintenance requirement
Can be installed in any new or used asset
Remove conduit box.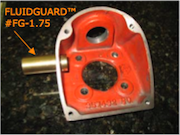 Drill ½" hole in conduit box and insert the Fluidguard™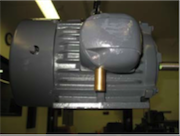 Reassemble motor.
Fluidguard™ Patent Pending
Full service machining center
McBroom proactively retrofits products to improve the life of the asset
Multi-resource, solution oriented staff
"Root Cause" focused for our customers' benefit
24/7 Service - 365 Days/Year
Fast turnaround, guaranteed quality
McBroom is experienced in recommending continuous application improvements